Latest images from the Solar Dynamics Observatory (SDO – AIA/EVE/HMI)
AIA images

—
HMI images
The Helioseismic and Magnetic Imager (or HMI) studies the oscillations and the magnetic field at the solar surface. It observes the full solar disk at 6173 A with a resolution of 1 arcsecond. HMI is a successor to the Michelson Doppler Imager on the Solar and Heliospheric Observatory (SOHO).
The Michelson Doppler Imager or (MDI) images are taken in the continuum near the Ni I 6768 Angstrom line. The most prominent features in them are the sunspots. This is very much how the Sun looks like in the visible range of the spectrum.
—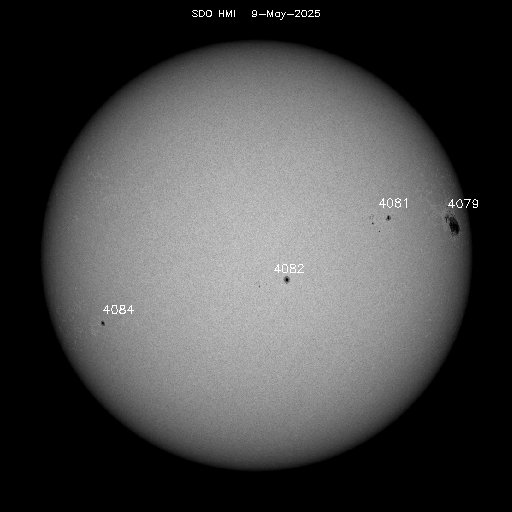 Courtesy of NASA/GSFC/JSOC/LASP/SDAC/SIDC/LMSAL (SDO).