Latest images from the Solar Dynamics Observatory (SDO - AIA/EVE/HMI)
AIA images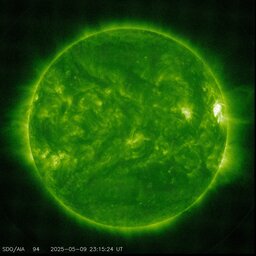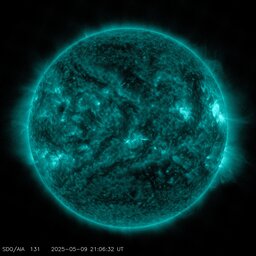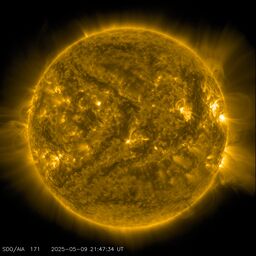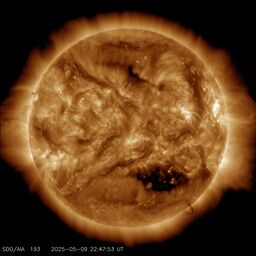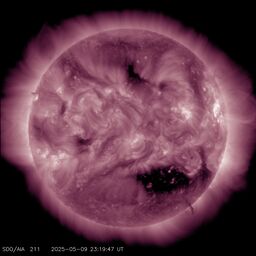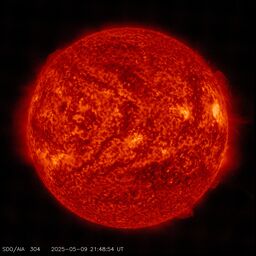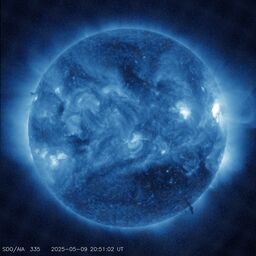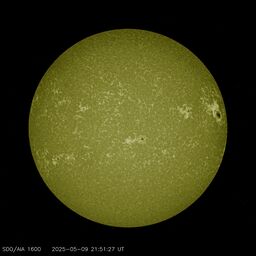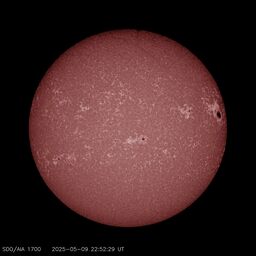 4500Å (450nm)
[VIDEO]
---
EVE diodes
This plot shows time series of 5 strong EUV emission lines, showing how bright the flare is emitting at these various emissions. Also shown is a Dark value, which is a detector that is blocked from seeing the Sun, which shows energetic particles from the Sun that can penetrate the EVE instrument and cause false counts. This Dark diode will increase during solar storms.
Click the plot to see the Level0 data for the last 6 hours.
---
SAM soft X-ray (failed)
ANNOUNCE from LASP: We're sad to report that EVE MEGS-A / SAM data stream has ended on Monday May 26, 2014 due to a power anomaly for MEGS-A CCD electronics. With the SAM images being from MEGS-A CCD, both SAM solar X-ray images and MEGS-A spectra (6-37 nm) are not available now.
Flare map generated from imagery from AIA/SXI (SDO/GOES)
NOTE: this processed image acts as a replacement for the SAM X-ray data which is unavailable due to a technical failure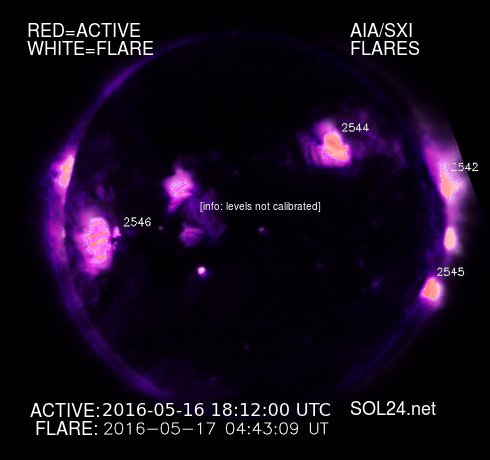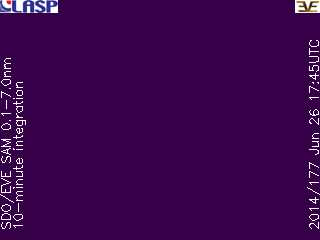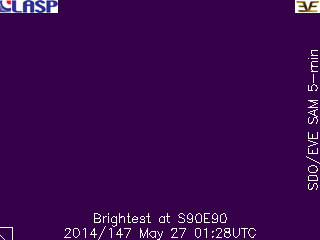 ---
HMI images
The
Helioseismic and Magnetic Imager
(or
HMI
) studies the oscillations and the magnetic field at the solar surface. It observes the full solar disk at 6173 A with a resolution of 1 arcsecond.
HMI
is a successor to the
Michelson Doppler Imager
on the
Solar and Heliospheric Observatory
(
SOHO
).
The Michelson Doppler Imager or (MDI) images are taken in the continuum near the Ni I 6768 Angstrom line. The most prominent features in them are the sunspots. This is very much how the Sun looks like in the visible range of the spectrum.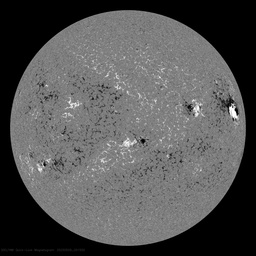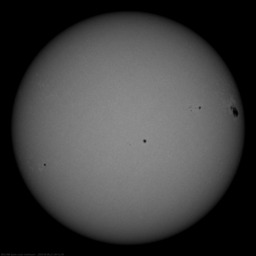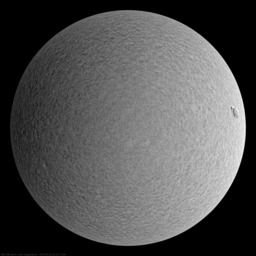 ---
Current sunspots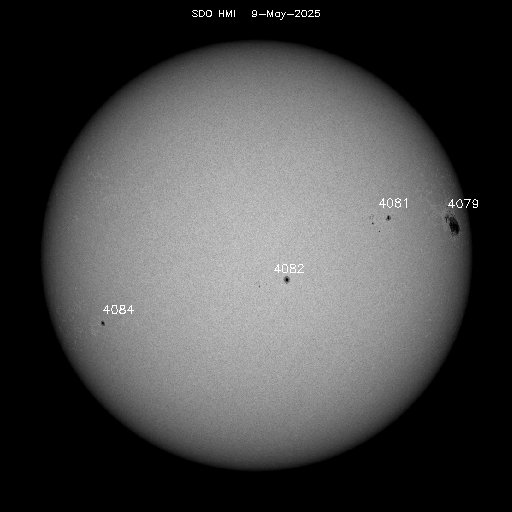 Courtesy of NASA/GSFC/JSOC/LASP/SDAC/SIDC/LMSAL (SDO).