Wireless communications status (not updated at the moment)
The plots show the current status of some of the most used wireless systems. Their approximate degradation is calculated using the current solar flux intensity and factors such as typical link margins and signal-to-noise ratios, specific to each system.
Note: This is an averaged daily estimate of the solar activity impact on wireless communications.
GPS

Frequency:
1.575GHz
TX Output:
+57dBm
Coverage:
21000Km
TX antenna gain:
13dBi
RX antenna gain:
2dBi
Modulation:
-
Coding rate:
-
WCDMA
3G/UMTS
Frequency:
2.2140GHz
TX Output:
+45dBm
Coverage:
10Km
TX antenna gain:
15dBi
RX antenna gain:
0dBi
Modulation:
QPSK
Coding rate:
1/3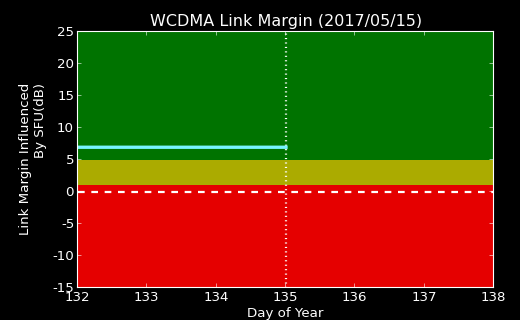 WLAN
WiFi/802.11b,g,n
Frequency:
2.4GHz
TX Output:
+17dBm
Coverage:
~100m
TX antenna gain:
6dBi
RX antenna gain:
-1.5dBi
Modulation:
OFDM,DSSS
Coding rate:
1/2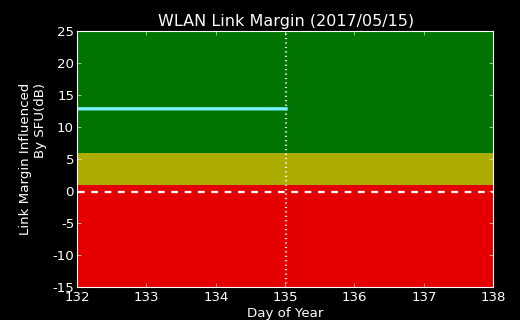 WLL
WiFi/802.11a,ac
WiMax/802.16
Frequency:
5.8GHz
TX Output:
+23dBm
Coverage:
~0.2Km/5Km
TX antenna gain:
24dBi
RX antenna gain:
24dBi
Modulation:
OFDM,B/QPSK,16/64QAM
Coding rate:
1/2,2/3,3/4,5/6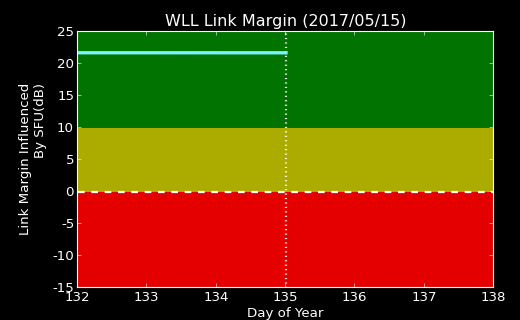 LTE-800

Frequency:
876.5MHz
TX Output:
+46dBm
Coverage:
10Km
TX antenna gain:
15dBi
RX antenna gain:
0dBi
Modulation:
64QAM
Coding rate:
3/4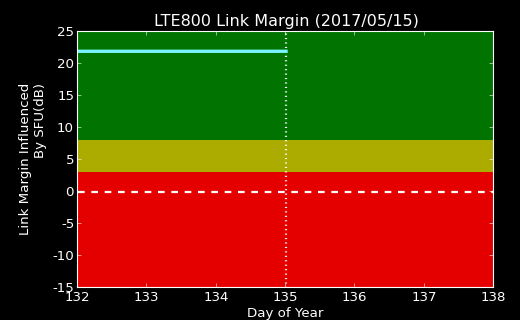 LTE-1800

Frequency:
1855MHz
TX Output:
+46dBm
Coverage:
5Km
TX antenna gain:
15dBi
RX antenna gain:
0dBi
Modulation:
64QAM
Coding rate:
3/4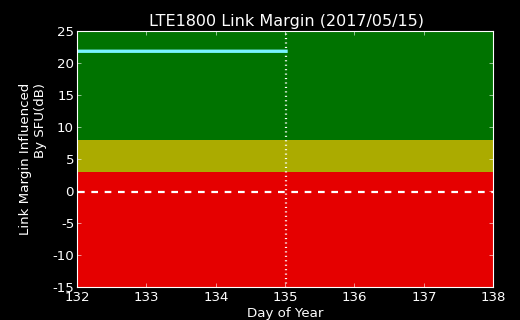 Courtesy of: KSWC/ETRI